Home Care Package management charges survey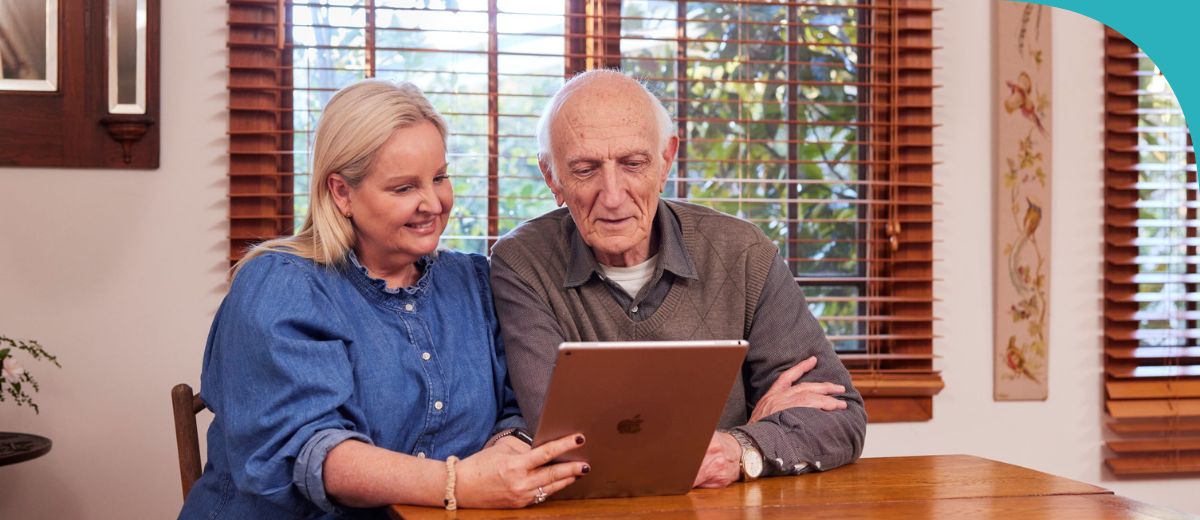 The Australian Government is committed to reducing excessive administration and management charges in the Home Care Packages (HCP) Program, to ensure that more funds are available to meet the needs of care recipients.
From 1 to 14 August 2022, the Department of Health and Aged Care (the department) conducted an online survey on HCP administration and management charges.
The survey received more than 1,500 responses including:
928 service providers

341 informal carers

273 care recipients
What we heard
The survey provided us with valuable insight into what people think about administration and management charges in the HCP Program.
Charges for care and package management
Key insights from care recipients, their carers and families were:
Over 75% of respondents think the median charges for care and package management are too high and that administrative charges do not provide value for money

More than half said they did not know why they were charged for care (51%) or package (52%) management.

Many care recipients are confused by additional third-party charges. More than 60% of respondents said they did not understand or were unsure about their subcontracting/brokerage charges.

About 32% agreed that 15-20% of the package level for care management and 10-15% for package management would be fair.

Respondents are keen to see more guidance material and education provided to the sector.
Providers told us that their biggest concerns with capping charges were potential impacts on:
the financial viability of their business, and

the quality of services they could deliver.
Third-party services
Both care recipients and providers would like to be able to compare providers more easily, noting that additional third-party charges often make this difficult.
Almost half (47%) of care recipients and/or informal carers were not sure if they were receiving goods and services from a third-party organisation.
Exit amounts
Most providers said they:
do not charge exit amounts (about 70%)

believed that removing exit amounts would be a good option to effectively reduce these charges (42%).
Other concerns
Respondents emphasised the importance of managing price changes holistically, raising concerns that:
providers will shift costs around at the detriment of care recipients.

providers would reduce the quantity or quality of services delivered.
Providers and other stakeholders in the aged care sector raised the following issues:
The Government should refrain from introducing substantial price caps without a bottom-up pricing study to inform where prices should be set.

Major IT changes to the current HCP program must be aligned with future home care reforms.

Providers need to retain some flexibility to adjust charges to reflect increases in their costs.
What we're doing
Thank you to everyone who participated in this survey.
Your responses and comments helped us to develop appropriate caps for HCP administration and management charges, which came into effect on 1 January 2023.
Care and package management
The feedback we received helped us get the balance right.
We set caps for care and package management charges at 20% and 15% of the package level respectively to ensure providers have flexibility to deliver quality services that meet their client needs.
For more information, visit Care management and Package management.
Third-party services
Service providers can no longer charge separately for costs incurred for delivering goods or services through a third-party organisation.
Instead, service providers need to integrate third-party service charges into care management, package management or direct service charges as appropriate.
This change aims to help care recipients compare providers and reduce 'bill shock' from excessive handling fees.
For more information visit: Third-party services
Exit amounts
From 1 January 2023, providers cannot charge a care recipient for exiting their home care arrangement, even if the care recipient previously agreed to pay this.
Informing the sector
Many respondents identified the need for more education to the in-home aged care sector to inform and support providers and care recipients with these changes.
In response, we have:
updated and prepared a range of guidance materials

hosted a webinar for service providers to explain the changes and answer their questions

prepared Frequently Asked Questions
You can read more about the HCP Program and what these changes mean for you on the department's website.
Let's change aged care, together
Every Australian should feel confident about accessing high quality and safe aged care, when and where they need it.
The changes mean older Australians will have greater choice and control, services that respect and meet their needs, and support to stay independent as they age.
To find out more and help design the changes, visit the Get Involved page or call 1800 318 209.