Carer Wellbeing Survey now open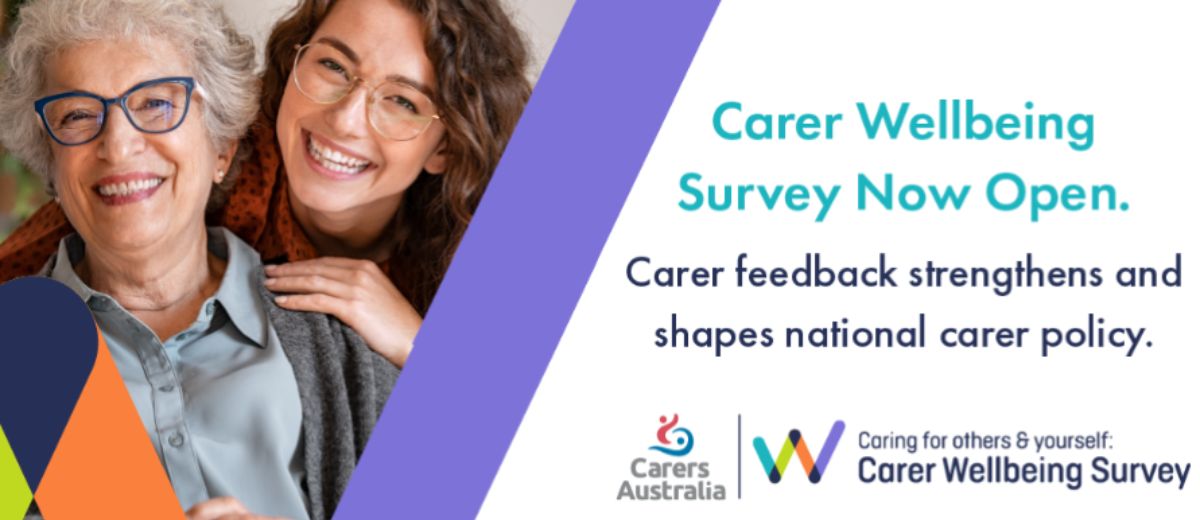 Carers Australia, in partnership with the University of Canberra and on behalf of the Department of Social Services, is conducting a national survey on the wellbeing of carers and their use of support services.
The 2023 Carer Wellbeing Survey seeks to build a comprehensive picture of the wellbeing of carers over time and how carers can best be supported.
This information will help Carers Australia in their work advocating for carers across Australia, and will help the Department of Social Services understand how they can improve services and supports for carers.
If you are currently a carer, or have been one in the past and you'd like to share your experiences you can take the 2023 Carer Wellbeing Survey before Friday 31 March. You will be automatically entered into a draw to win a gift card.
If you are interested in reading the results of last year's Carer Wellbeing survey, you can read the Full Report from the 2022 Survey.
Let's change aged care, together
Every Australian should feel confident about accessing high quality and safe aged care, when and where they need it.
The changes mean older Australians will have greater choice and control, services that respect and meet their needs, and support to stay independent as they age.
To find out more and help design the changes, visit the Get Involved page or call 1800 318 209.