Dementia Australia's Meet the Ministers webinar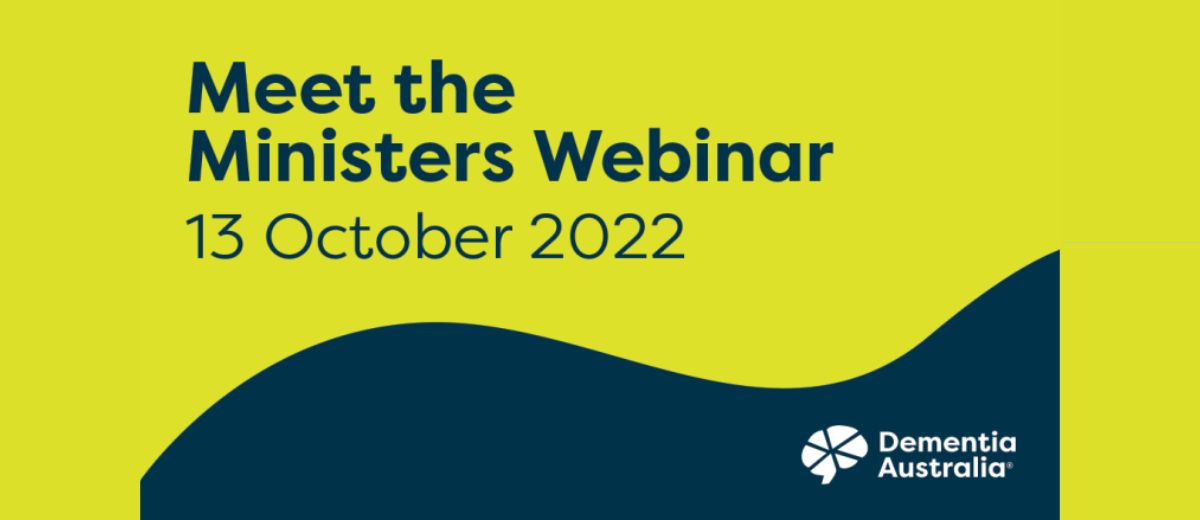 In a webinar hosted by Dementia Australia on 13 October 2022, Minister for Health and Aged Care the Hon Mark Butler MP and Minister for Aged Care and Sport the Hon Anika Wells MP discussed the important work undertaken to support people living with dementia and their carers.
This webinar launched the new free app BrainTrack, which helps people to monitor and understand changes in cognition over time.
You can watch the recording of this webinar.
What we heard
1600 people registered for the event, 532 people attended the webinar and over 90 questions were submitted prior to the webinar.
Questions submitted show there is strong interest in:
The National Dementia Action Plan
Dementia research
Support for people caring for people living with dementia
Dementia training
Access to palliative care for people living with dementia
Post-diagnostic services and enablement
Brain health across the life cycle and planning for other brain health innovations
Support for people living with younger onset dementia, as well as First Nations people and people from diverse backgrounds living with dementia.
Read the list of questions and answers from this webinar.
What we are doing
We fund dementia support, research, training and education programs to improve the lives of people living with dementia, their families and carers.
The Australian Government, in collaboration with state and territory governments, is developing a 10-year National Dementia Action Plan to provide better coordinated approaches to dementia risk reduction, early diagnosis and improvements in services.
A consultation paper to inform the National Dementia Action Plan has been released and is open for feedback by 31 January 2023.
To receive updates and information on all consultation activities please sign up to our engagement database and get involved in current activities.
Let's change aged care, together
Every Australian should feel confident about accessing high quality and safe aged care, when and where they need it.
The changes mean older Australians will have greater choice and control, services that respect and meet their needs, and support to stay independent as they age.
To find out more and help design the changes, visit the Get Involved page or call 1800 318 209.