Have your say on aged care at a face-to-face forum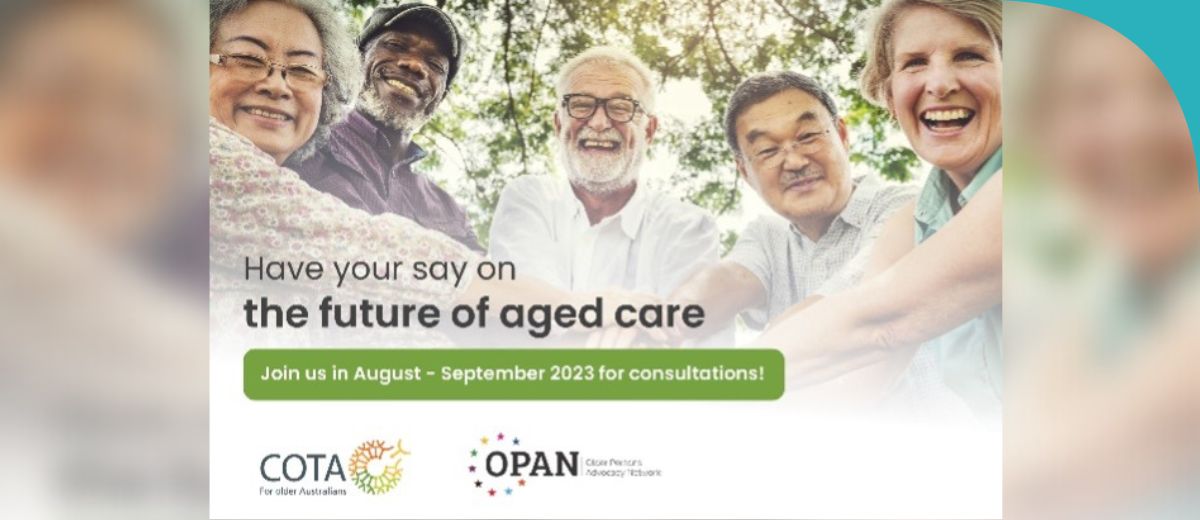 We are creating better aged care services and a better standard of care for older people, and we need your help. Your experience and perspective can help us to shape and deliver changes to aged care.
Two of the major reforms that are open for consultation are:
The Council on the Ageing (COTA) and the Older Persons Advocacy Network (OPAN) are looking for a diverse range of perspectives from all age groups to include in their submissions on these consultations.
They are holding a series of in-person forums where older people, families and carers can share their thoughts and experiences.
They have also created surveys that you can fill out to have your say.
For more information on the forums, including locations and dates, and to register, visit the OPAN website.
If you're unable to attend but would still like to share your feedback, you can find more information about current and upcoming engagement opportunities.
Let's change aged care, together
Every Australian should feel confident about accessing high quality and safe aged care, when and where they need it.
The changes mean older Australians will have greater choice and control, services that respect and meet their needs, and support to stay independent as they age.
To find out more and help design the changes, visit the Get Involved page or call 1800 318 209.