Profile: Dr Kay Patterson AO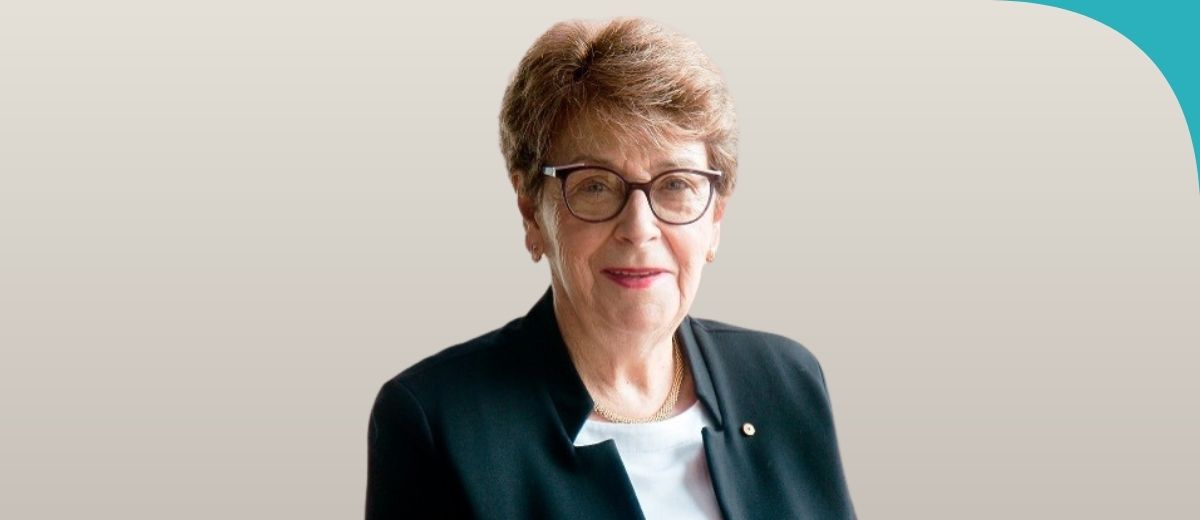 The Hon Dr Kay Patterson AO, member of the Council of Elders has had a long and distinguished career with a focus on issues affecting older people.
Kay's many roles have included teaching Allied Health Professionals and introducing courses on gerontology to their curricula, serving as a Senator and Minister for Health and Ageing, Minister for Family and Community Services and Minister Assisting the Prime Minister for Women's Issues.
In 2016, Kay was appointed as Age Discrimination Commissioner in the Australian Human Rights Commission. Her priority areas have been age discrimination in the workplace, elder abuse in the community and older women's risk of homelessness.
At her June address to the National Press Club of Australia, Kay talked about the progress that she has seen in the aged care sector and important initiatives including:
"We must pursue the biggest policy challenge that would have the most impact on the wicked problem that is elder abuse – nationally consistent enduring powers-of-attorney across jurisdictions and a national enduring power-of-attorney register," she said.
You can watch Kay's full speech to the National Press Club of Australia here.
Kay has been a fierce advocate for the implementation of the national elder abuse phone line (1800 353 374). Calls to this helpline have increased steadily since its inception in 2019, and the Australian Human Rights Commission has distributed almost half a million elder abuse bookmarks to 49 partners across Australia.
The Commission has launched three elder abuse video campaigns to increase community awareness of the red flags of elder abuse and where to get support.
After seven years in the role, Kay's term as Age Discrimination Commissioner ended on 28 July.
Through her role as a member of the Council of Elders, Kay will continue to dedicate time to making sure older Australians have input into shaping the reforms to aged care.
"I think it's important for older people to talk to other older people about their needs. The Council of Elders is having those conversations, and we will bring people's needs and concerns directly to Government," she said.
"I want to make sure that older people's right to autonomy is respected and not restricted, not only in residential aged care or aged care in the home but in other settings, too."
Thank you, Kay, for your continued advocacy for older people in Australia.
Let's change aged care, together
Every Australian should feel confident about accessing high quality and safe aged care, when and where they need it.
The changes mean older Australians will have greater choice and control, services that respect and meet their needs, and support to stay independent as they age.
To find out more and help design the changes, visit the Get Involved page or call 1800 318 209.