Teenage artists create memories of centenarians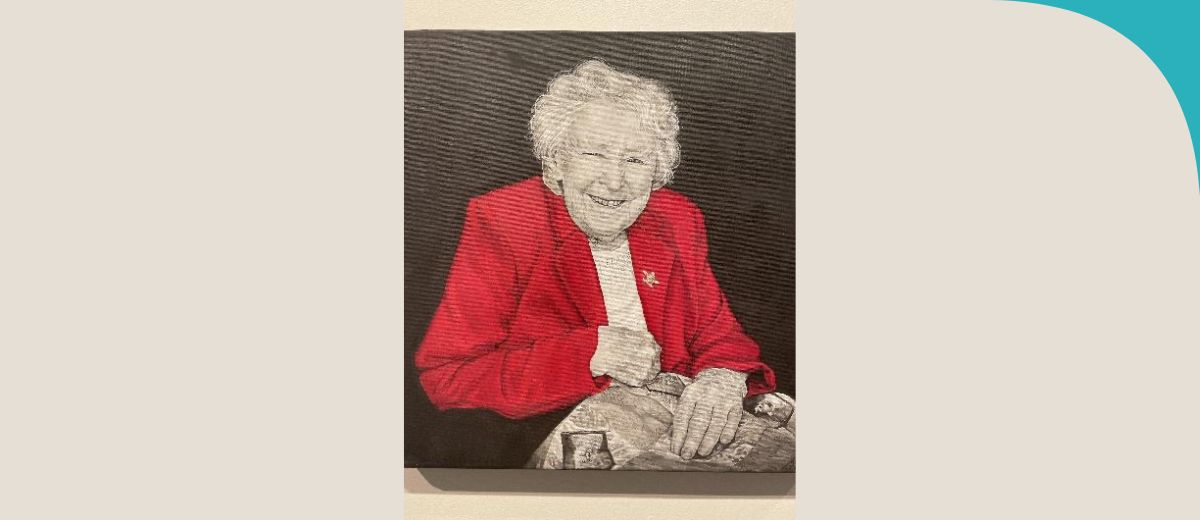 Centenarian Grace Lovell by teenage artist Elliot West (photo by Michelle Hoare)
The Centenarian Portrait Project by Teenagers is breaking down age barriers and creating images that capture the spirit of a generation.
In the project, teenage artists were matched with a centenarian to capture their image in an artwork.
The project involved 930 people over 5 years and resulted in 465 unique portraits.
You can see a virtual version (the 100 Canberra exhibition) online, or watch a video about it.
The teenagers involved in the project were given the opportunity to connect with older people, sharing experiences and establishing personal relationships.
Elliot West created a portrait of Grace Lovell.
'There's majesty and beauty in aging – knowledge, kindness and companionship. I only hope that one day I can be as remarkable to someone as Grace is to me,' said Elliot.
Nadya Wilson, who painted a portrait of Joan Reeder, reflected on her experience.
'In my time with Joan I've realised how quickly someone can make an impact on you and I'm thankful that I've been able to make this connection,' she said.
The exhibition is a celebration of older Australians and has been supported by the Department of Health and Aged Care.
Let's change aged care, together
Every Australian should feel confident about accessing high quality and safe aged care, when and where they need it.
The changes mean older Australians will have greater choice and control, services that respect and meet their needs, and support to stay independent as they age.
To find out more and help design the changes, visit the Get Involved page or call 1800 318 209.