What is a Consumer Advisory Body?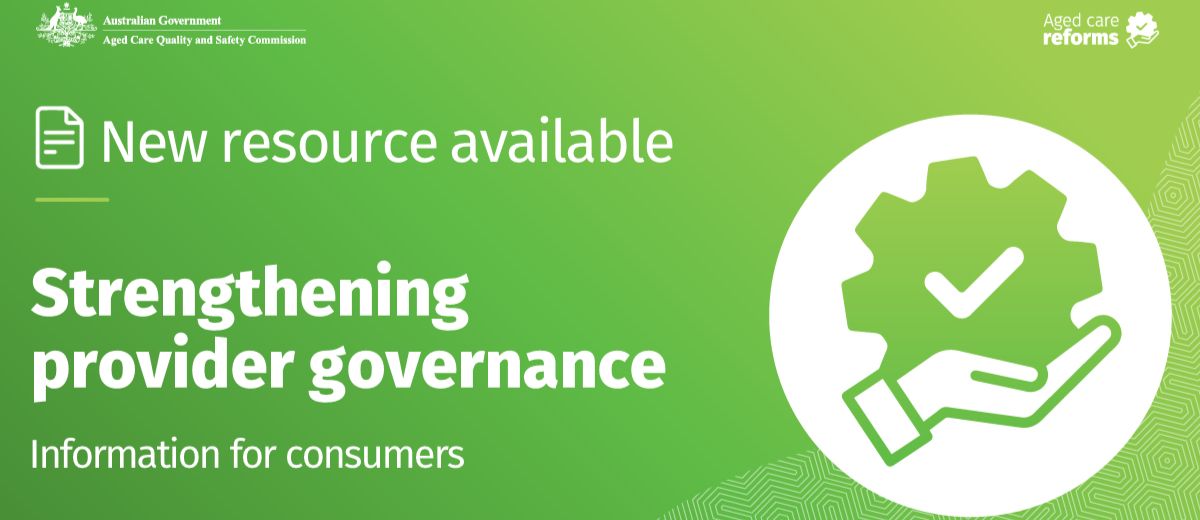 Did you know that aged care providers must offer to set up a Consumer Advisory Body, for older people using their service? .
As part of the Strengthening Provider Governance reforms, your aged care provider must ask you and your representatives if you would like to establish a Consumer Advisory Body, and continue to offer the opportunity at least annually.
Your provider will give you information on how the body will work, what you need to do, and how they will select members.
Consumer Advisory Bodies give you another avenue to have a say in the quality of the care and services you receive, by providing feedback to those running your aged care service.
The governing body of your aged care service provider must consider all feedback from the Consumer Advisory Body, and provide a written response.
Visit the Aged Care Quality and Safety Commission website to learn more about Consumer Advisory Bodies.
Let's change aged care, together
Every Australian should feel confident about accessing high quality and safe aged care, when and where they need it.
The changes mean older Australians will have greater choice and control, services that respect and meet their needs, and support to stay independent as they age.
To find out more and help design the changes, visit the Get Involved page or call 1800 318 209.